Filling Station for March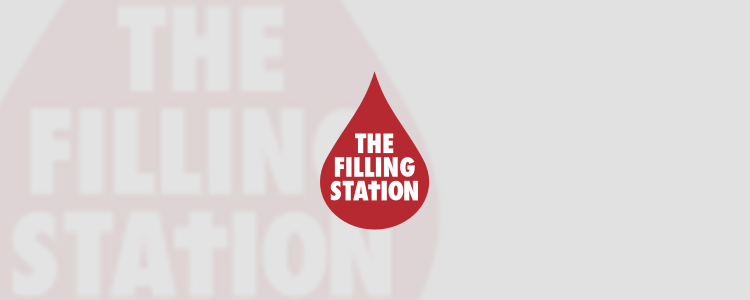 Our February meeting was brilliant – as usual, you could say!  We had Malcolm and Alyson Sim speaking to us and prophesying over some of us.  The word of the night was "breakthrough" and all it could mean for us and for God through us.  We are not to get comfortable, we are to ask God what he wants us to do.  We are all called by God, and we are equipped by God to do his work here on earth.
Now for the next meeting!   Those of you who were there at our Valentine's Day Filling Station meeting this month will know that on March 14th we're doing something new, different and exciting.  There will be worship as always, but the talk will be evangelistic –  so it's a chance to bring your friends along to see what we get up to in our off-the-beaten-track barn!  Our speaker is Roger Simpson, who used to be at St Paul's & St George's in Edinburgh and is now based in York.  He is coming with Warren Furman, who played Ace in the hit '90s TV show Gladiators and became a Christian six years ago.  Roger will be interviewing Warren about his life and how he came to faith.  At this month's meeting, we showed a 2-minute video of Roger and Warren chatting about their visit to Fife next month, and this is now on our Facebook page.  (He says 'St Andrews' at the end because he forgot where we meet!)  They are strongly encouraging us to invite our non-Christian friends to come along, so do pray about who to invite.  When Roger and Warren spoke at the Melrose Filling Station last year, eight people became Christians, so please join us in praying that God will be powerfully at work on March 14th as well.  This is a unique opportunity so let's grab it  –  and please get the word out around your networks, and perhaps consider doing an announcement in your church and/or putting it in the notices or on the church website.  But whatever you do, pray, pray, pray!  And if the hall is packed out, that's a good problem to have!  We'll look forward to seeing you and your friends then at the normal time & place:
Tuesday 14th March at Lochiehead Barn, Auchtermuchty, KY14 7EH.  Kick-off 7.30pm (I don't want to put people off, but we like to have a wee time to pray together just before we start, so it would be great if you could try not to arrive too early, to give us time to do this) with tea, coffee and home baking.  Worship begins at 8-ish, then the speaker steps up to the mike. There is time for individual prayer at the end if you would like and we try to finish by about 9.30pm.
Look forward to seeing you then.
x Bridie
P.S.  Don't forget to "like" and share our Facebook page – The Filling Station North East Fife.