Refuel18 – TFS Festival in Scotland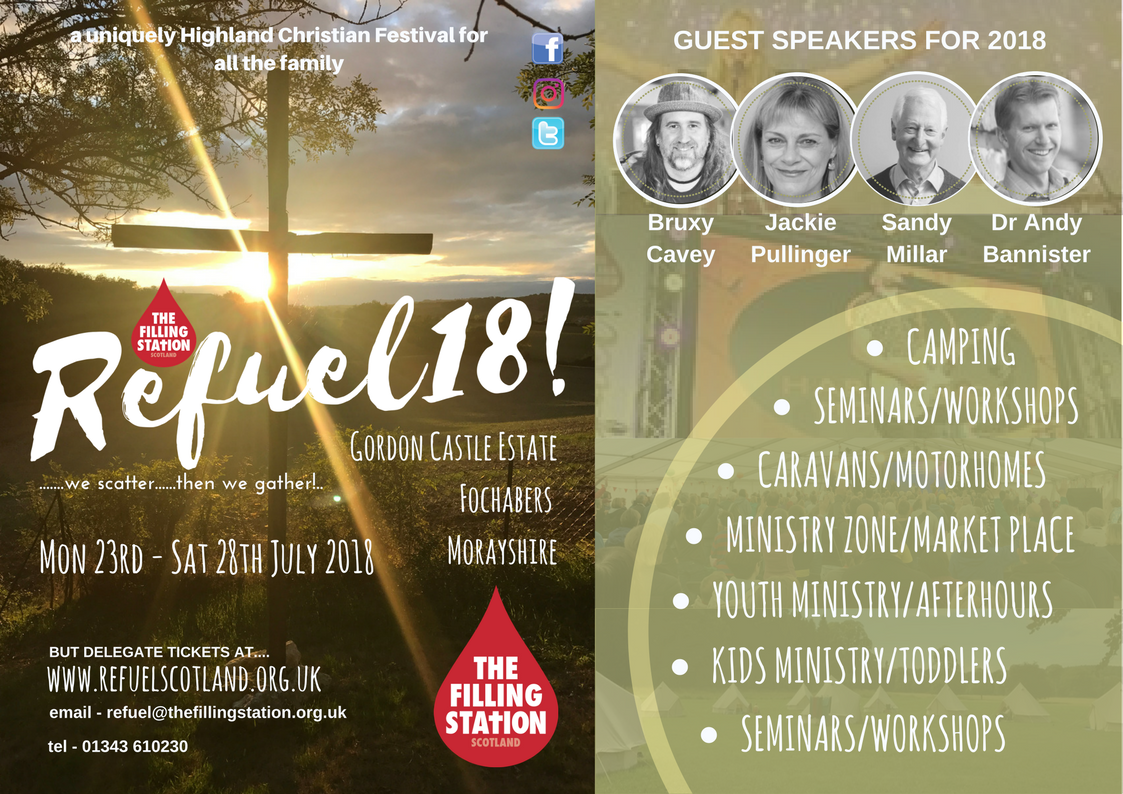 The arrangements for Refuel18 – The Filling Station Trusts' Scottish Highland Festival – are coming together nicely with the principle speakers Bruxy Cavey, Jackie Pullinger, Sandy Millar and Andy Bannister all confirmed.
Craig Mackay, our scottish TFS Consultant said – "The response to the announcement of these speakers has been amazing. Sandy Millar is so loved up north and always leads any gathering into new pastures every time he speaks. The return of Bruxy Cavey and Andy Hall was almost a ransom situation by the 2017 delegates who were led deeply into the treasures of Scripture by both of them and in ways that brought revelation and such a release of Joy. Jackie Pullinger requires no introduction and her arrival at Refuel18 is already drawing so many people who she has motivated to answer the call to mission over the years"
The land and layout at the Gordon Castle Estate is going to be better than ever, with new layouts for campers, caravaners and motorhomes and even more ministries and seminar spaces and eateries.
There will also be training streams for Filling Station teams and the Trust would like to encourage all FS hosts to perhaps consider a Scottish Holiday in 2018 to support this UK event and meet other teams from across the country and beyond.