A truly Scottish experience!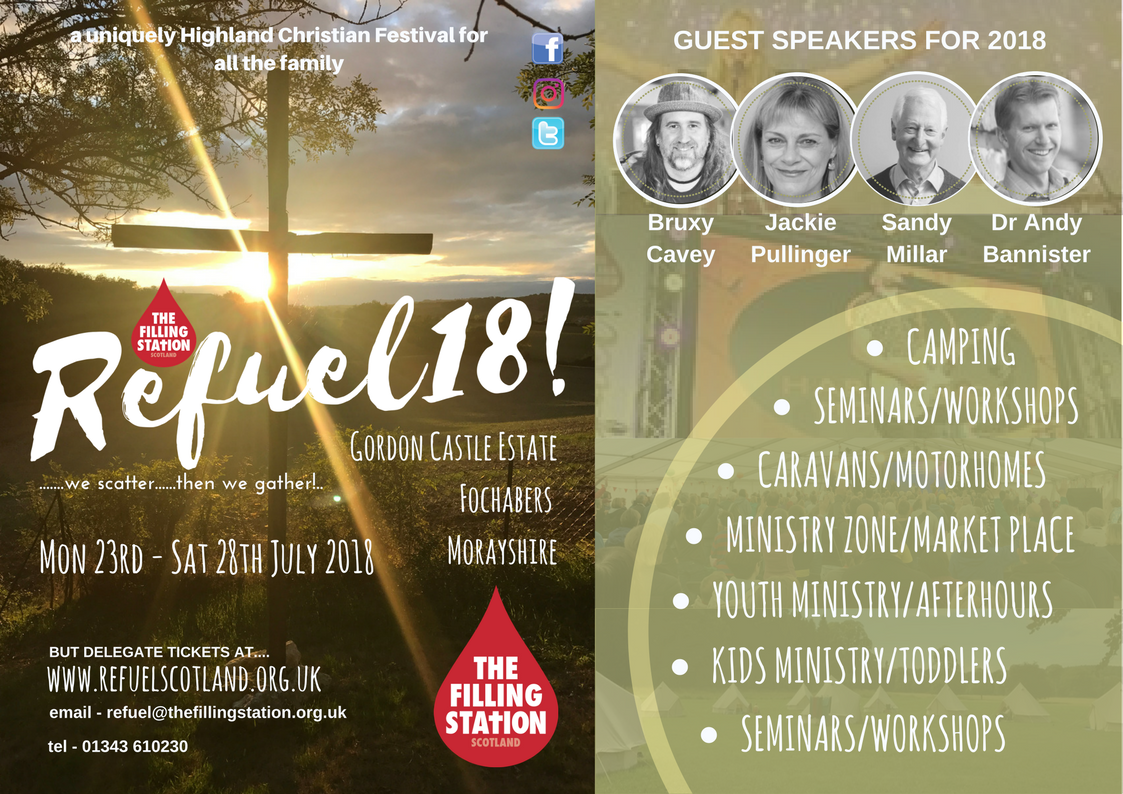 Who would like a holiday this summer in the Scottish Highlands!! Refuel18 is the only outdoor, week long Family Festival of Faith in Scotland and has been intentionally set upon the grounds of Gordon Castle Estate to allow delegates to experience the wonders of the Scottish Highlands and the wonders of His blessings as Christians gather from all over the UK and the world. With guest speakers including Jackie Pullinger, Sandy Millar, Bruxy Cavey, Dr Andy Bannister, the event is now in its second year and invites those with a pioneer heart to come and help establish the event for years to come.
There will be teams looking after all ages, seminars, TFS workshops, worship workshops, Church Outdoors, cafes, bookshops, evening entertainment, camping, glamping, caravans and so much to do off site in the nearby village or the wider Moray area. Check out the Moray Tourism website to see what the area has to offer – click here
To book tickets for REFUEL18 and for more info  CLICK HERE
The lands owned by the Estate have a rich heritage of evengelism stretching back to the same week in 1860 when the 5th Duchess, herself and ardent evanglist, invited 11,000 to the estate (then in Huntly) where hundreds of people gave their lives to the Lord.
The Filling Station Trust are delighted to help establish this event in the north of the UK when there is so many other such events down south. Who wants to join us!!