Activist and record breaker Julia Immonen comes to West Devon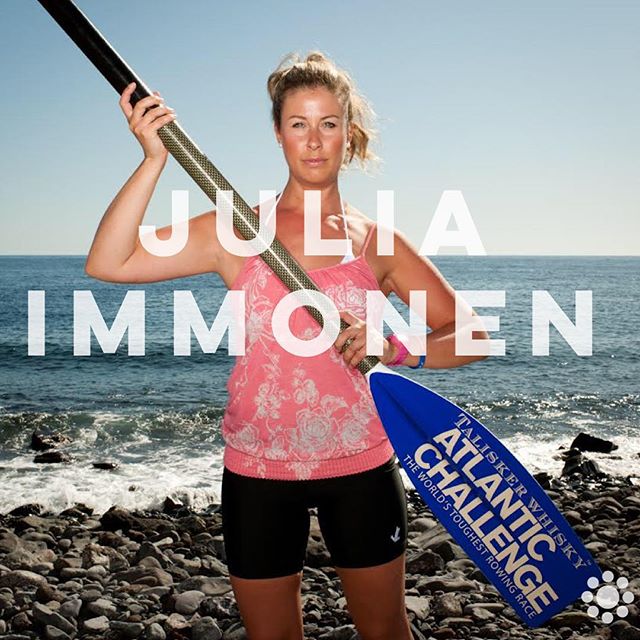 Julia Immonen was part of the first female crew of five to row across the Atlantic back in 2011, 5 women of Row For Freedom left on their epic adventure to row 3000 miles across the Atlantic Ocean. They were following the route rowed by thousands of slaves awaiting a life of servitude. These 5 women who came from varied backgrounds were united for one cause. To
help raise awareness and prevent the horrendous crime of modern day slavery – Human Trafficking.
The team left on the 7th December 2011 and arrived 45 days later into Barbados achieving 2 world records, gaining national media recognition and political attention.
Julia Immonen founded SPORT for FREEDOM a charity which unites through the positive power of community and sport to bring freedom from human trafficking and modern day slavery. She was given the honour of being an Olympic Torchbearer for London 2012. Julia is an inspirational, motivational speaker who has spoken at events all over the world.
Post row, Julia became a published author and continues her fight against slavery as an ambassador for 'Justice & Care'.
You can hear Julia speak at the West Devon Filling Station on Wednesday 5th December 2018 from 7pm.