Richard Fothergill on UCB Radio. Tuesday 10th of November. 11am.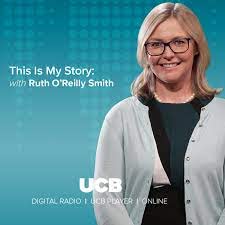 Filling Station founder, Richard Fothergill, will be interviewed on UCB Radio on November 10th 2020 at 11am.
Richard will be talking about his own personal walk of faith, his experiences of God and how the Filling Station network of meetings came into being. The broadcast will be live between 11am – 1pm on the 10th of November on UCB2 DAB as he is interviewed by resident DJ Ruth O'Reilly-Smith. The interview will also be available at UCB2 on catch-up.
With over 100 Filling Station meetings now in operation in 7 countries, many people have found them an inspiring place to be refreshed by the Spirit of God or to meet Him for the first time. Many Filling Stations are meeting on-line during the current Covid crisis, and Richard will be talking about how fellowship and worship can take place even in this time of restrictions on physical meetings. Tune in on the 10th to hear more!
If you missed it, pour yourself a coffee and click
here
On DAB, search under 'U' for UCB2.