Refuel: An intimate, worship-led gathering, in the spacious grounds of a Scottish castle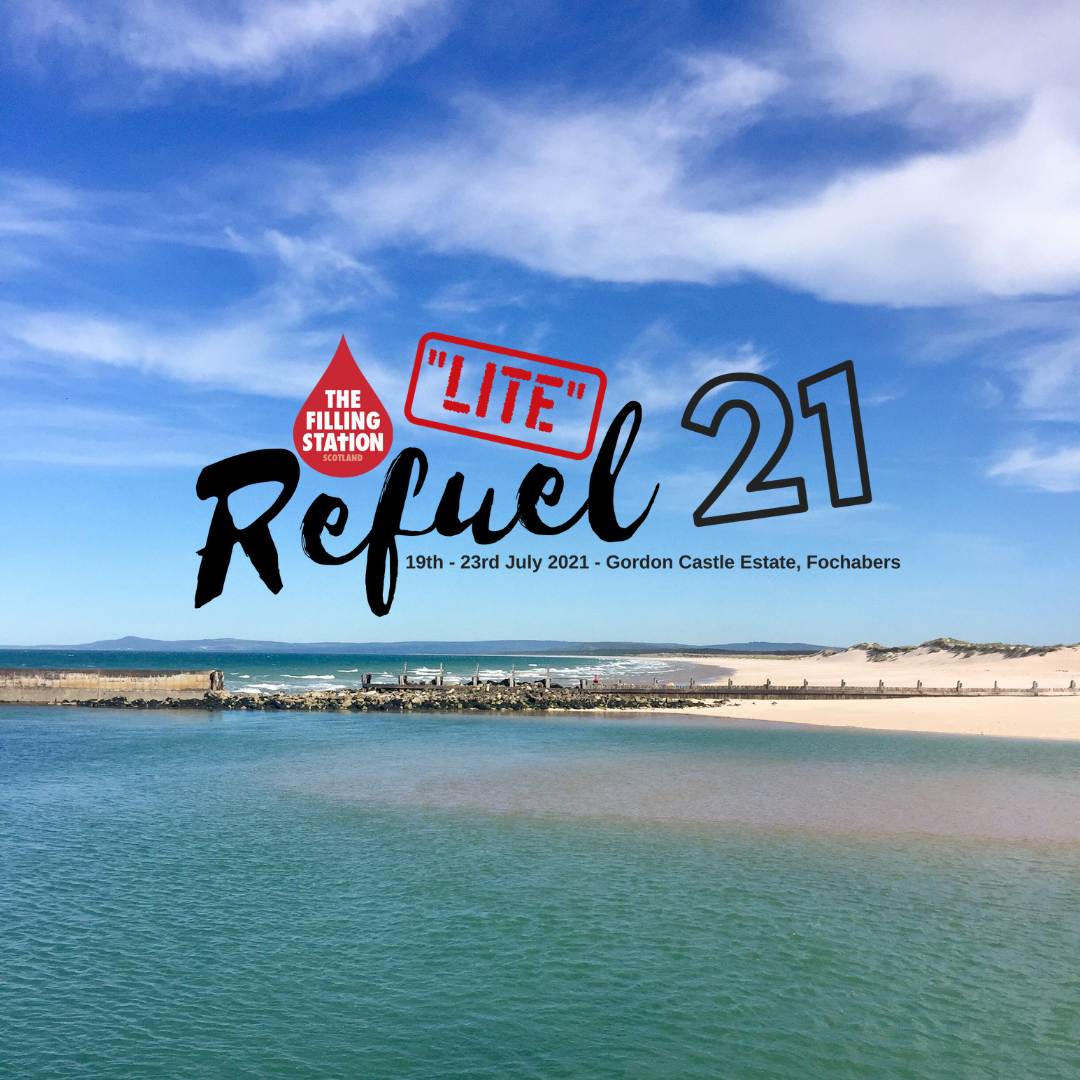 Monday 19 July – Friday 23 July 2021
Current capacity of 250, with scope to increase based on latest guidelines
Pricing – 5 day ticket to the event:
Adults: £199 adults
Over 16s/Youth: £199
Kids: Free
What does the cost of my ticket include?
Two days of optional (and free!) off-site activities (Monday & Tuesday)
Three days worship and speakers at Gordon Castle (Wednesday – Friday)
Activities & Speakers:
Adults: Bruxy Cavey (in-person if able, via live-link if not) & Fred Drummond will be speaking. Ali McFarlane leading worship. Monday & Tuesday activities include: Hill-walking, men's fishing with CVM (small cost), visit to the Biblical Gardens & Elgin Cathedral, Tennis, Afternoon teas.
For both Kids and Youth: Our usual kids/youth ministry will not be running as previous years. We will have dedicated spaces for youth to make their own. We are running partially subsidised activities in partnership with Outfit Moray such as abseiling, archery, bushcraft, canoeing, climbing, kayaking, mountain biking, paddleboarding, rafting and team games, for approximately £15 per half day. We are planning for The Message Trust to run the Youth, if we we get enough takers. This will include: Camping under the stars for 3 nights; Worship, teaching, workshops, campfires, football, beaches, dancing and a final night Ceilidh!
Accommodation:
Accommodation cost is on top of ticket prices and must be booked personally.
No camping on-site this year.
Self-sufficient caravans and motorhomes are allowed on-site and water and waste disposal will be available (no shower blocks or electrical hook up). No extra cost for this.
Bonuses!
Dogs are still allowed at Refuel!
There are a handful of tickets for those on a low income. Just ask about these.
Day tickets may be possible to purchase nearer the time.
Food vans will be on-site.
What are your Covid provisions?
The event is almost totally outdoors this year. Every possible measure will be implemented to encourage safe social distancing including the highest level of hygiene.
What if Covid cancels it all?
Full refunds will be given or the opportunity to "roll over" to the following year.
How do I book?
(Don't forget to enter your deposit discount code at checkout!)
Where?
The grounds of Gordon Castle, Moray, Scotland