Join us for our "24 Hours of Prayer" – Monday 27 September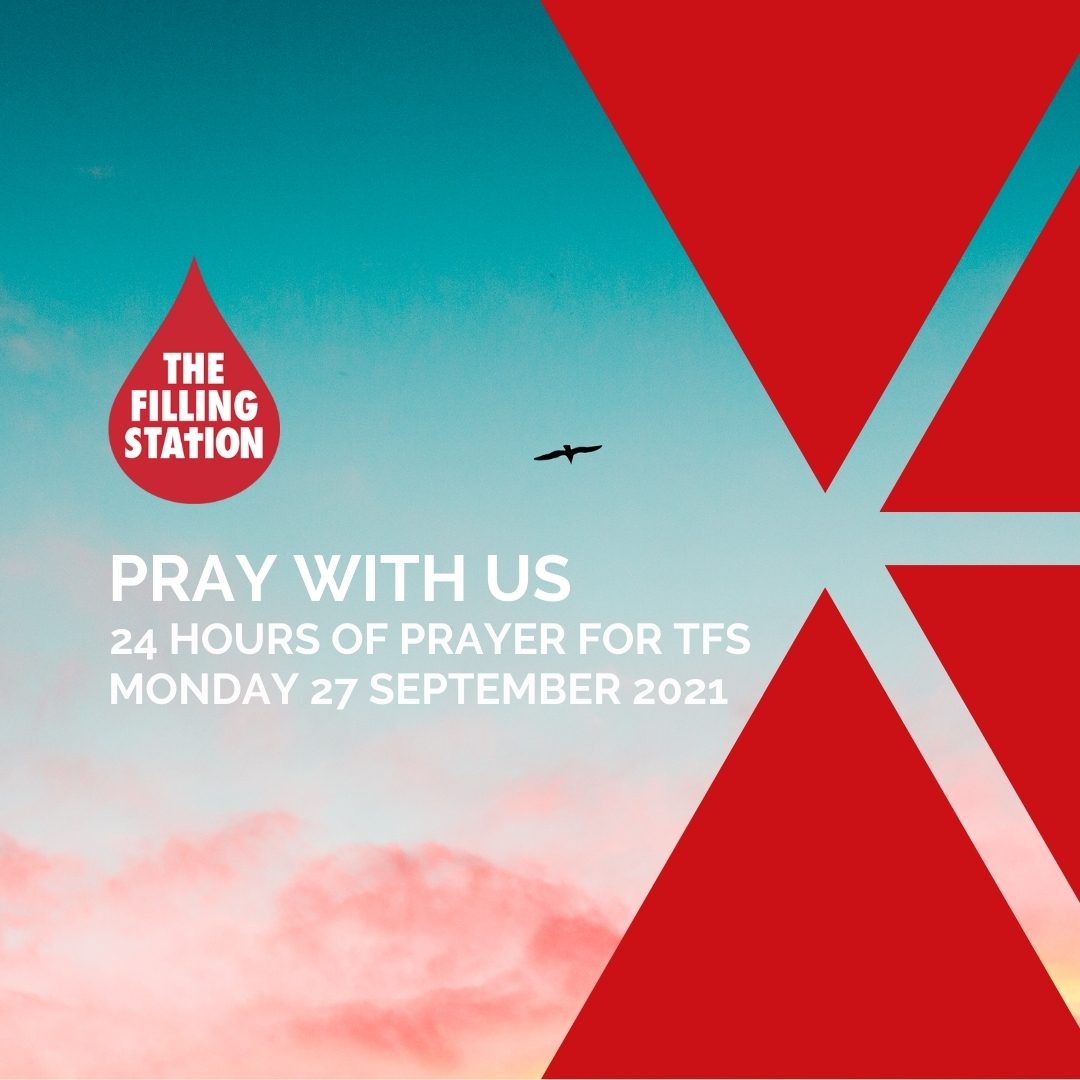 Following our first 24 Hours of Prayer in May, we are following up with an Autumn date. We know that increased Prayer and Intercession will continue be key for our ministry.
What is it:
Choose to pray for The Filling Station for one hour over a period of 24 hours!
How to sign up
We are hosting a virtual prayer room via 24/7's website, and you can sign up here. There will be slots available from midnight Monday 27 September until later that evening.
Who's it for:
If you're a Host Team member: sign up your Filling Station Host Team, and/or invite guests to join you (in-person, or at a specific time in their own homes).
If you attend a Filling Station: check with your Host Team if they have signed up for a slot, and ask them what time!
If you are an individual and not part of a Filling Station, feel free to sign up whenever suits you! (There is no limit on sign ups on particular slots).
How does it work?
Praying together: as it stands right now, we believe we will be able to meet as a group in September (follow Government Guidelines on Covid restrictions here).
Online: If you'd prefer to pray from the comfort of your own home, by yourself, that is totally fine! Just sign up on the 24/7 Prayer virtual room, so we know who's praying, and send you resources.
Share with us:
If you would like to share anything you felt the Lord with us afterwards, please email jo@thefillingstation.org. Or you could share via our forthcoming private Facebook group (link to the group will be in our Filling Station emails).
Resources to help you Pray:
A few days beforehand, we will email a PDF of suggestions of what you could pray for during your hour, for the Filling Station ministry and our Filling Station network.
24/7 have a wide range of resources that will help you strategically pray.
Get in touch
If you have any questions, please contact Amanda.