Equipping your worship leaders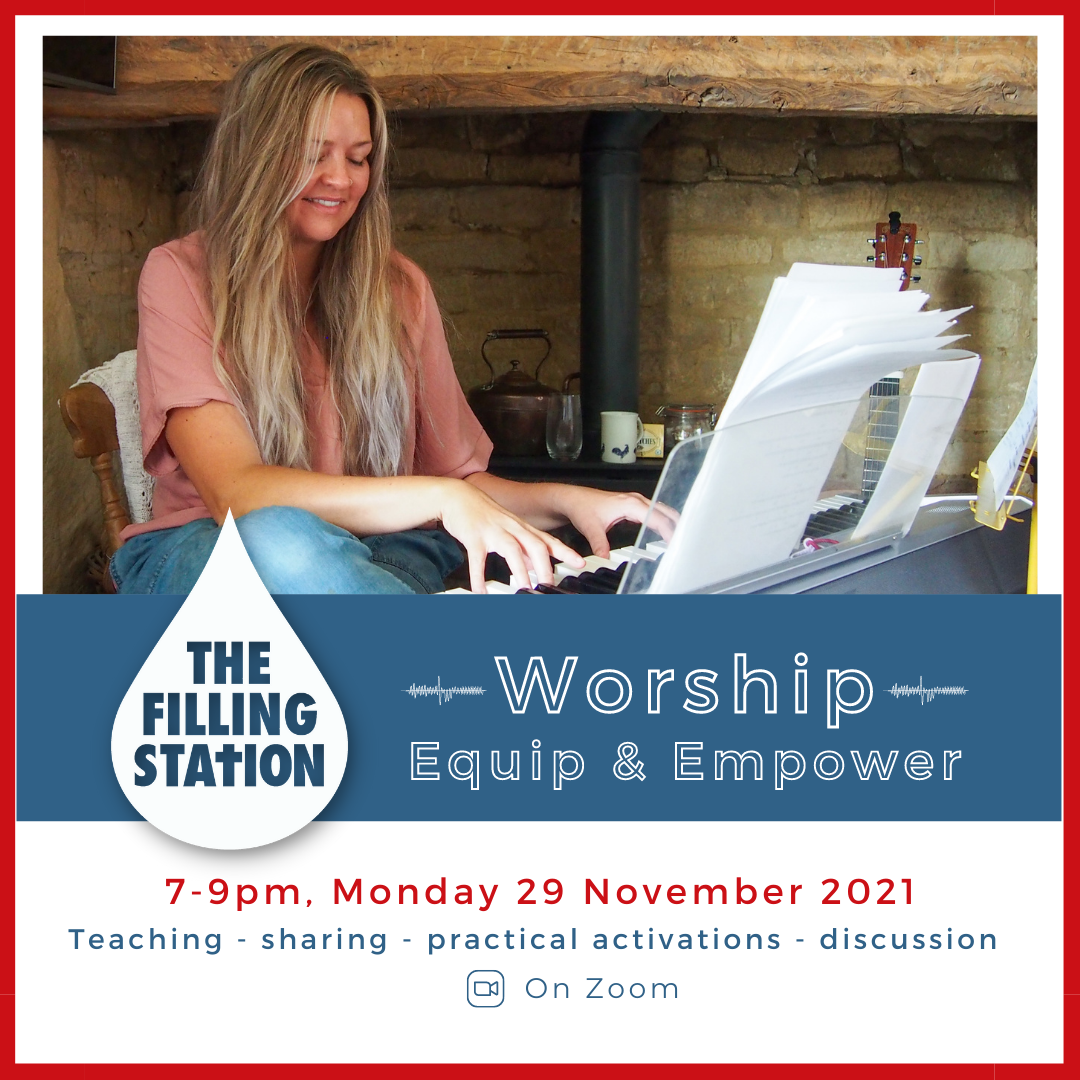 Would you like your Filling Station to create an atmosphere of His presence through prophetic worship?

We want to help equip and empower your worship teams.

We invite your Worship Leaders (and you!) to an evening with our Filling Station team (& invited guests).
The evening will include teaching, sharing, practical activations and discussion. Your hosts – Hellie Brunt, Simon Baddeley, Clare Bell and Craig Mackay.

7-9pm, Monday 29 November 2021
Sign up your team: Email admin@thefillingstation.org and let us know which Filling Station you are part of and how many Team members you expect to join.
More information to come!