South Oxfordshire meets again in person!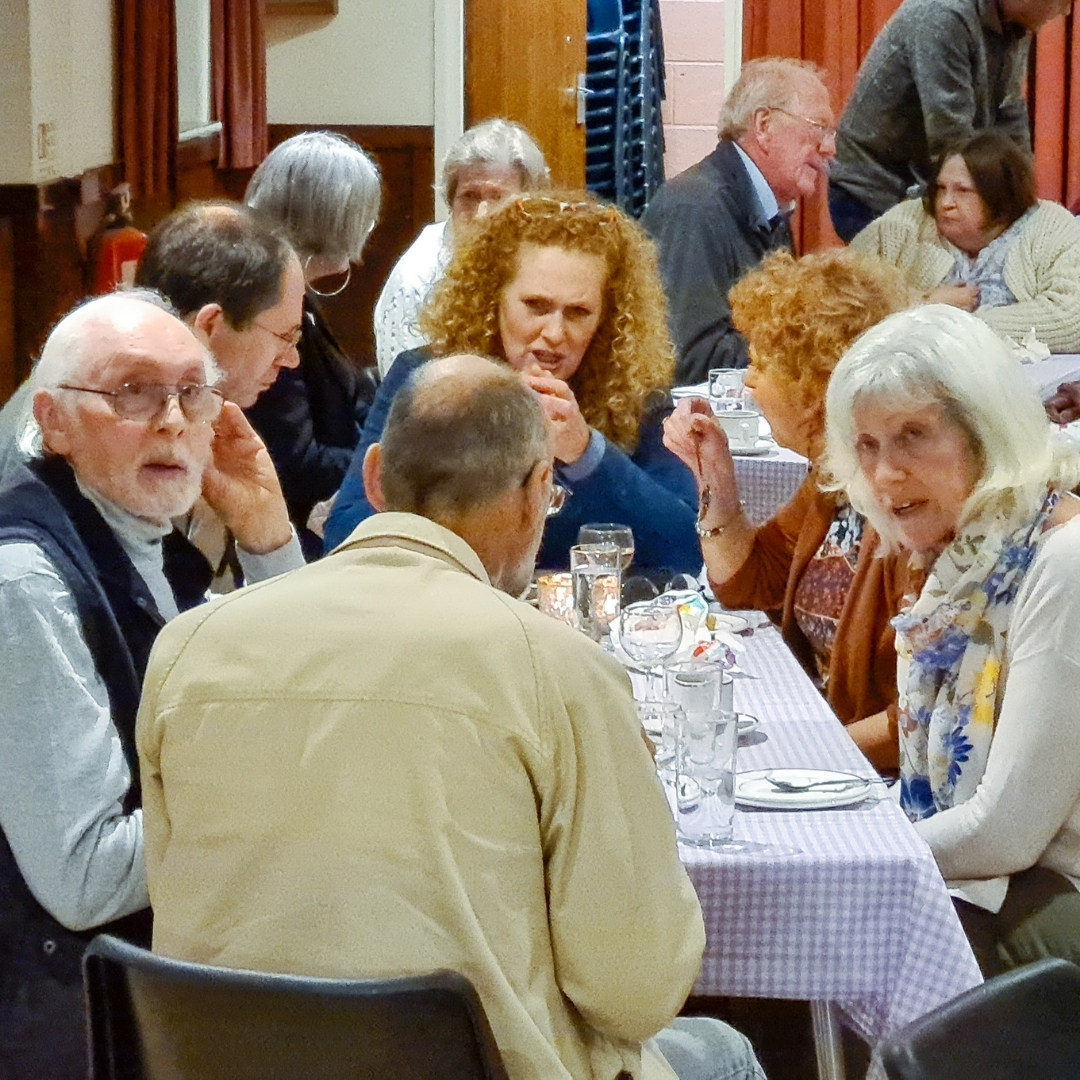 The foodies that are the South Oxfordshire FS met again for the first time in person!
Our Regional Consultant, James Nickols kicked off their in-person meetings again.
The host team went to town to celebrate the evening!
The hall was nicely set out with tables, clothes and candles. People were welcomed really warmly. There was wine and nibbles to start off, followed by a Thai Green Curry and quality tea and coffee.
They even featured a Filling Station 6th Birthday Cake, as they've now been going 6 years!
They thought of all the details: a warm welcome on the door, a trail of Filling Station signs leading all the way from the main road, name badges.
Good song choices were sensitively led to lead guests into the presence of God… And there was a great buzz and wonderful atmosphere. One of the team shared a short testimony too.
The team has needed more people to join their host team and were thrilled to have two new people on board to Host.