Practical tips for Worship Teams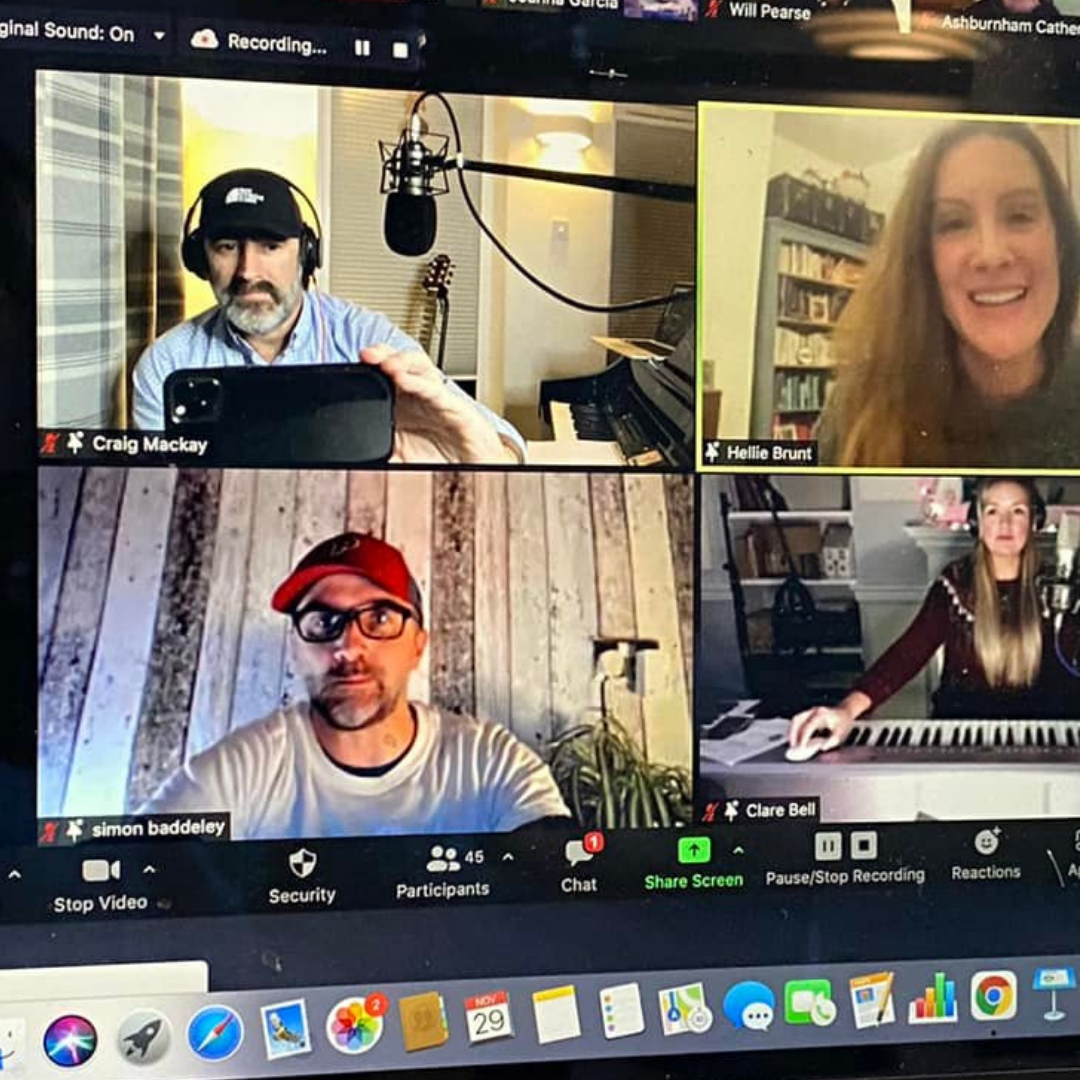 Worship is such a key part of gathering together.
But worship can go beyond the realms of a musician just playing well or singing a beautifully crafted song.
We need to create space for the presence of God to rest in our meetings. We are looking to stir up and create an environment for people to encounter God.
Last month, we hosted a practical zoom session for Host Teams and Worship Leaders called Worship Equip & Empower, led by Hellie, Craig, Simon and our friend Clare Bell. We are on a journey as a Staff Team in growing in our worship to the Lord.
We want to equip our teams too! Will you join us? Here are some practical tips from our Worship Leaders!
What does this look like?
We want to see our skilled musicians bring us into spaces for deep encounters with the Lord.
Through music and worship, we want to be open to God's touch.
This could even look like God healing people through worship: someone healed from depression, or a physical illness as worship is played.
There are many examples of worship from Scripture, where God's people would play and sing their songs to the Lord. Some songs would have been pre-written – and some made up on the spot, coming directly from the heart.
Host Teams:
As a prophetic Host of a meeting, our job is to listen to God's Spirit in everything that we do.
We want to make space to listen to what He is doing and saying during the meeting. This might be in the talk, in the worship, even in the greetings and introduction!
What questions can we ask ourselves? Well, we can ask God as the meeting goes on, "God what are you doing?" And we can ask Him, "How can I make space and narrate and illustrate that, so more people can join in?"
We don't want to miss the moment to pause and ask God what He is doing in a particular moment.
Worship Teams – practically preparing:
Here are some practical tools that might help you get into this space of worship and prepare:
Preparing our hearts:
We need to prepare our hearts: it's the foundation for us creating a space for the presence of God to rest. Learn to find the presence of God in private, and you will find Him in the public place.

Practically working on our practical skills!
We need to be prepared in our skill. A worship leader needs to be proficient enough so that what is played is not a distraction to other people. Have a good repertoire of songs available, or have access to songs, eg. On Song app.

Song choice:
"I am often drawn to songs with truth about the cross. In fact, I

will always be looking for Biblical truth.

I tend towards songs that capture good theology and truth about who God is."

(Simon Baddeley, Filling Station Regional Consultant). Choose songs that people can sing and pick up easily.



Read the room!
When leading worship, are you asking, "Lord what do you want to do and what do you want to say?" Be open to the Lord changing direction – listen to where the Holy Spirit wants to lead you and guide you.

Get the flow:
Look for there to be a flow from one song to the other. Try to reduce interruptions: for example, you might start and finish with a prayer, and then go for it, without speaking in between. Look to get a flow from one song to the other.

Choosing the key:
Choosing songs in the same key can reduce interruptions, as they are often an easier transition. It's often in the space between songs that the Lord starts to work in people's hearts. SIMON VIDEO SHORTS (1:03:52 – 1:06:46). (This might be the appropriate time to start singing in tongues.)

Be brave!


Sometimes you have to just be brave and step out with new things!
Inspirations from Scripture:
Look at the lifestyle of David and the lifestyle Mary of Bethany. Both of them were extravagant and lovers of God – and worshippers.
David was a worshipper. For 33 years, he arranged for 24/7 worship and prayer in the temple. He paid to have prophetic musicians.
Mary sat at the feet of Jesus. When Martha was upset that Mary wasn't helping, Jesus said to Martha, "Mary has chosen the better thing". The heart of the Lord is for His people to sit at the feet of Jesus.
As we cultivate a heart attitude and a lifestyle like David and Mary, that will overflow in our public expressions of worship. And overflow into the lives of others around us.
Recommended Resources
Watch our 'Worship Equip & Empower' recording
If you are a Host Team member, then our Worship Equip & Empower recording will be available online to view for a few months.
This gives you the chance to re-watch or catch for the first time; and an opportunity to share with your teams. This recording is available by request only: please email admin@thefillingstation.org for access details.