Save the date: January 24/1 Day of Prayer!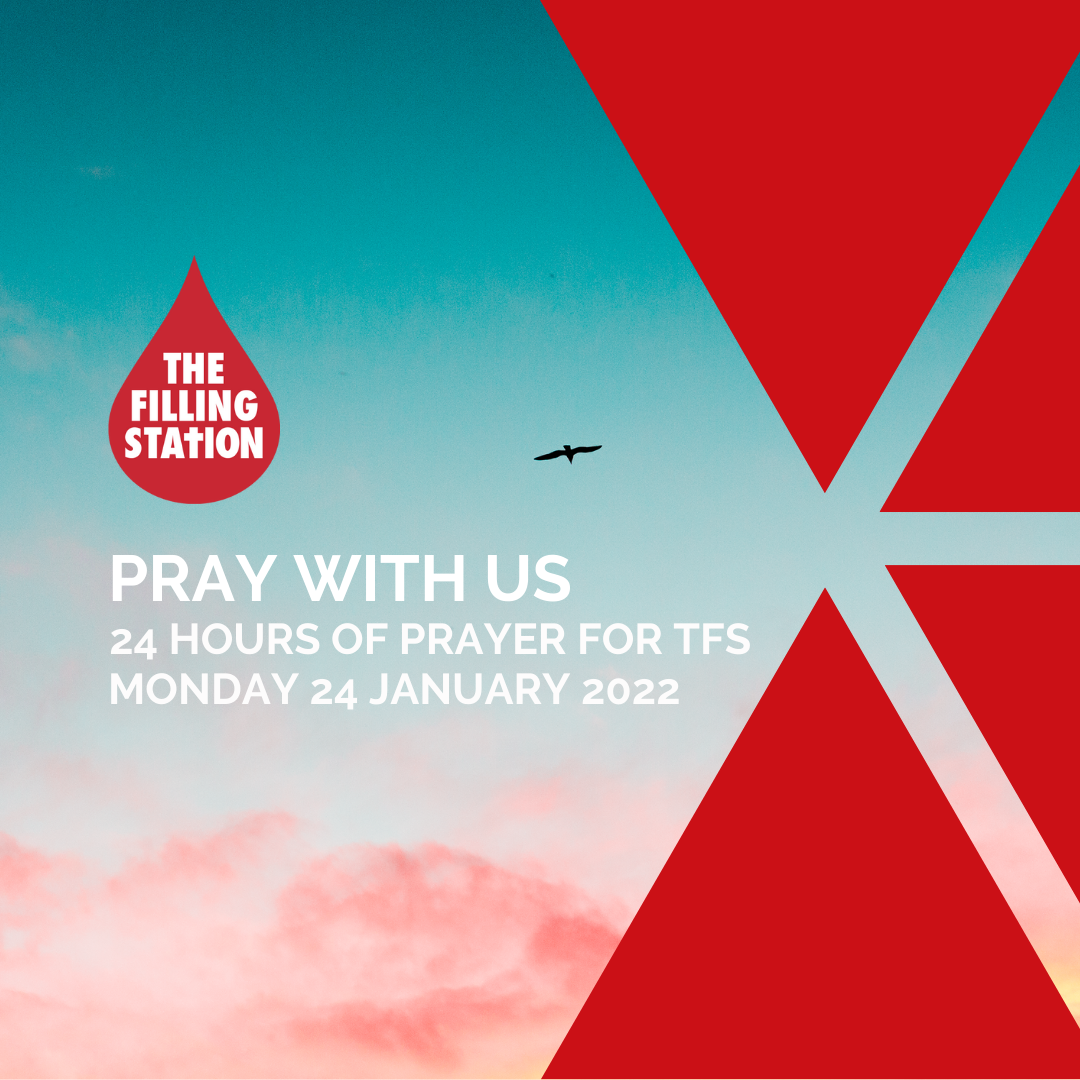 Over this last year we, on the Filling Station Staff Team, have felt a prompt from the Lord that we need to be increasing the level of prayer for the ministry.
We know prayer is the 'fuel' for all that we are doing, and we all long to see the Holy Spirit moving in more power through our meetings and beyond!
And for Jesus to be lifted high and glorified in our midst.
Through reading Pete Grieg's book, Dirty Glory, Jo Fothergill felt lead to begin (with baby steps!) times of 24 hours of prayer for the ministry.
We have now done two of these, and we are planning our third for 24th January 2022.
Through encouraging Filling Station teams to sign up for an hour, using the 24/7 Prayer website online prayer room, we have the potential to have prayer going for 24 hours for the Filling Station ministry.
Not only will these extended times of prayer change things in the spiritual realm, allow the Lord to move in more power, and the Kingdom of God to advance, but it builds us all up, and encourages a great sense of unity & family across The Filling Station network.
So PLEASE SIGN UP YOUR Filling Station meeting and join us on that day!
Middle of the night slots are particularly in demand so sign up early for those to avoid disappointment!
This January, we will be having a What'sApp group running through that day, so we can readily share what God has put on your heart. Info will be sent once signed up.
How to sign up?
We are hosting a virtual prayer room via 24/7's website, and you can sign up here. There will be slots available from midnight Monday 24 January 2022, until later that evening.
Share with us
This January, we will have a What'sApp group going through the day, which you will be invited to if you sign up. Therefore please include your mobile number if you would like to be included. If you would like to share anything you felt the Lord with us afterwards, please email jo@thefillingstation.org.
What is 24/1 – 24 Hours of Prayer?
Download our short one page guide here.