Four people immediately healed of conditions at South African FS meeting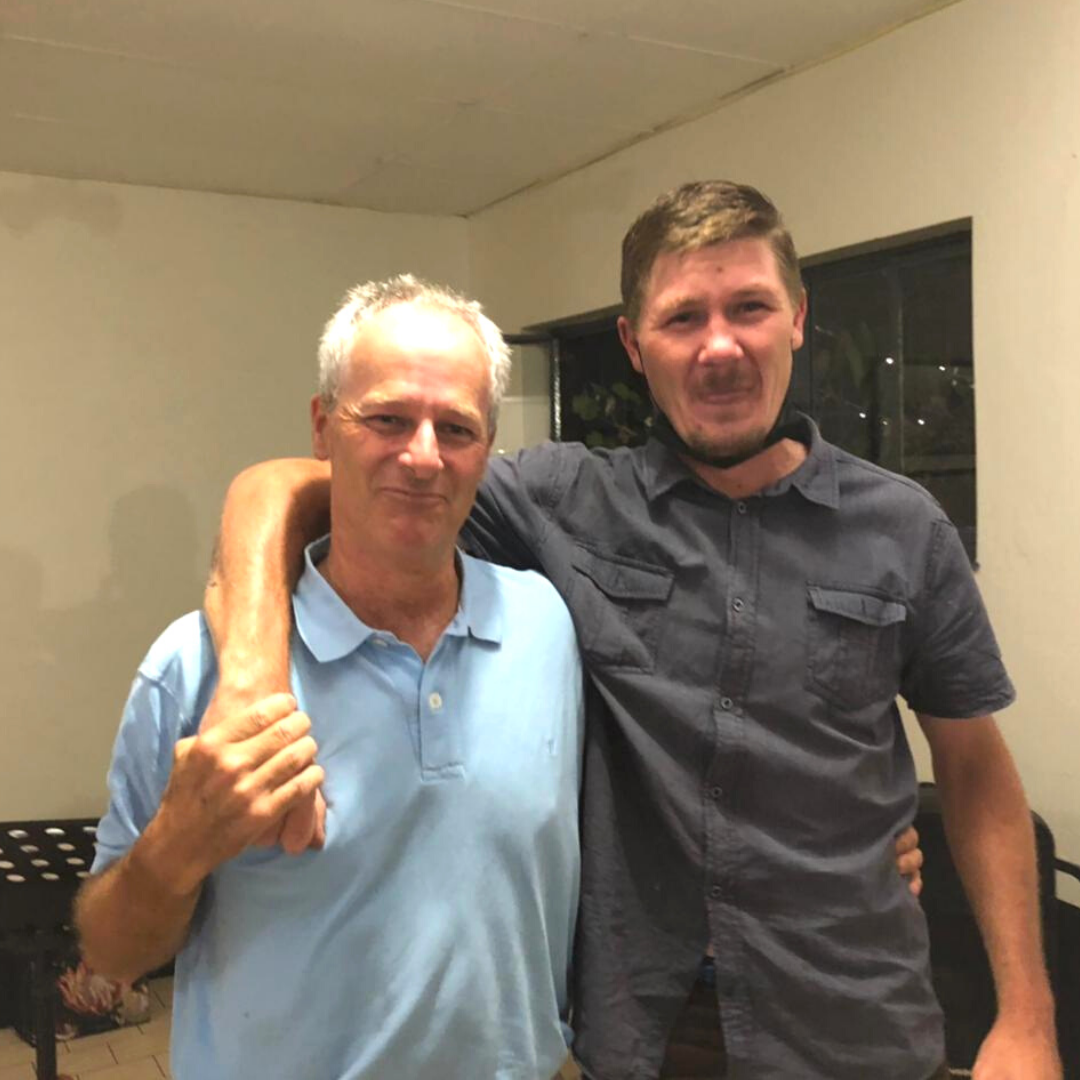 Jo & Richard are currently ministering in South Africa – and were at the Vaalwater Filling Station on Saturday.
This meeting is in the Waterberg region of South Africa, in the North of the country in Limpopo Province.
Four people were clearly, and immediately healed of conditions.
Richard said,
"The Spirit was all over our meeting from the first moment. About 50 present, a multicultural gang of all ages.

This chap, Luke 'Woutter' (pronounced 'voter'), a young game ranger, was totally healed of a chronic back and upper leg injury which had given him constant pain.

He'd had it for 15 years, made worse 7 years ago when he had a major motorbike accident.

He couldn't ever sit like this before Jesus got to him! He was quite emotional about it. Wanted a photo of us. The Spirit moves very freely in Africa we have always found. Praise God!"

– Richard Fothergill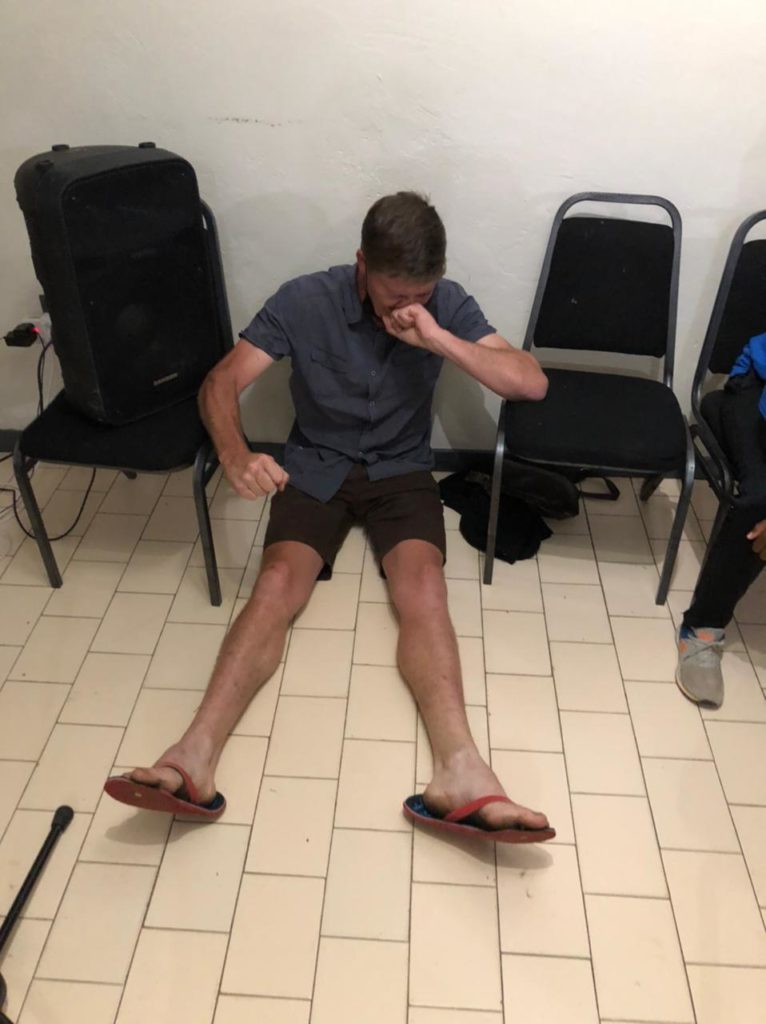 He sat on the floor in a posture impossible for him to do when he arrived to show his complete healing (pics). He sat on the floor in a posture impossible for him to do when he arrived to show his complete healing (pics). He testified about this healing in church the next day (pic).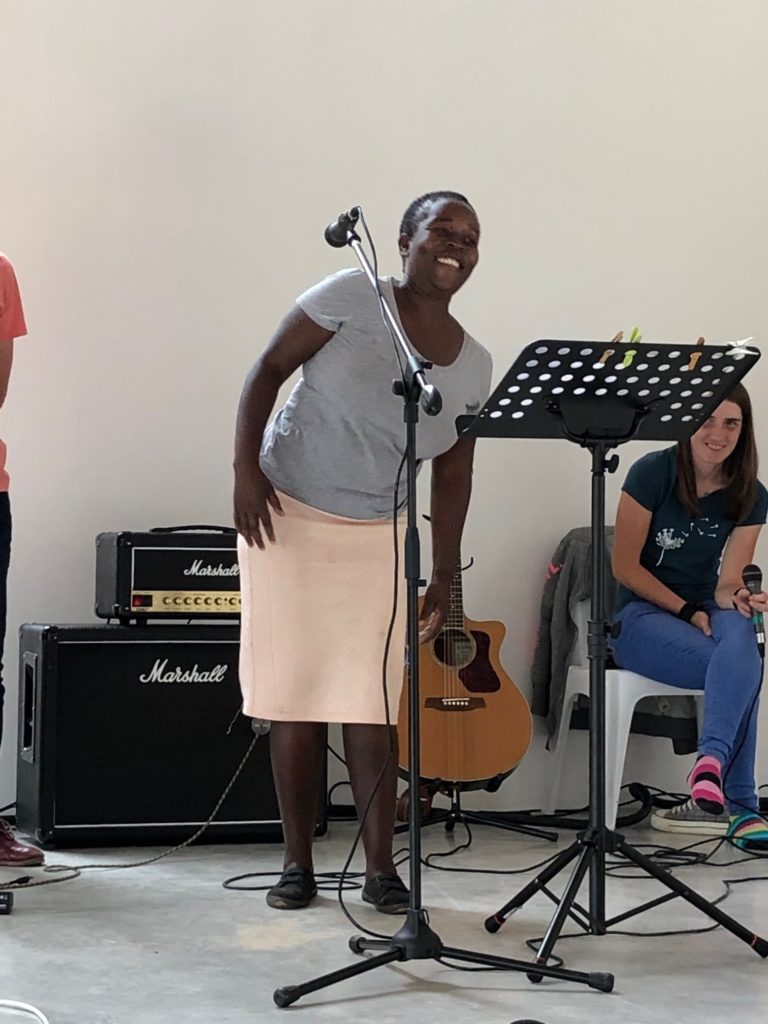 Emmie…
Another guest, Emmie, was also healed of shoulder/spine immobility – waving her arms around in excitement just because she could now do so!
The Holy Spirit was with us and loves to bring this type of physical healing I have found.
As believers, we have the pleasure of praying in this redemptive work and participating with Him. Everyone was rejoicing and praising God!
The Vaalwater team said,
"What a remarkable evening! In the relaxed atmosphere of the Farmers Hall cafe, there was a gentle move of Holy Spirit. Worship and the word preceded powerful ministry prayer which saw a number healed of longstanding affliction and prophetic words were shared.
If you want to experience the ministry of Christ's Spirit in an informal setting then join us for our next Filling Station."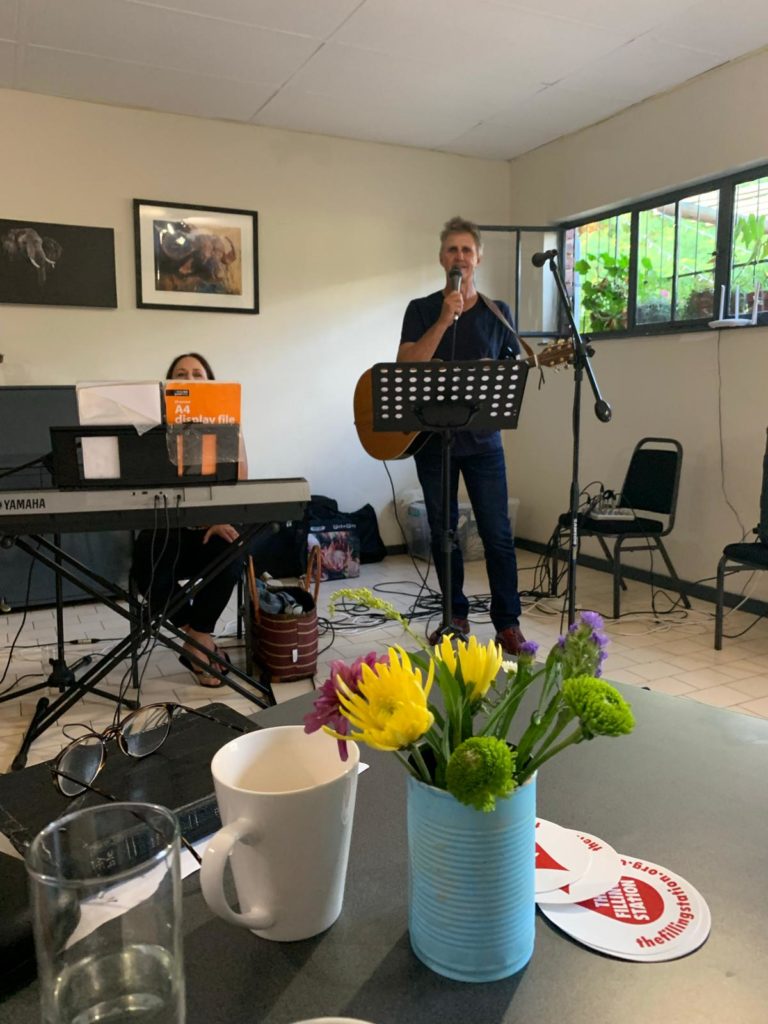 Luke 5.17 'And the power (Spirit) of the Lord was with Jesus to heal the sick'.
Another guy, Phil, also had his back healed – the next day at St John's church.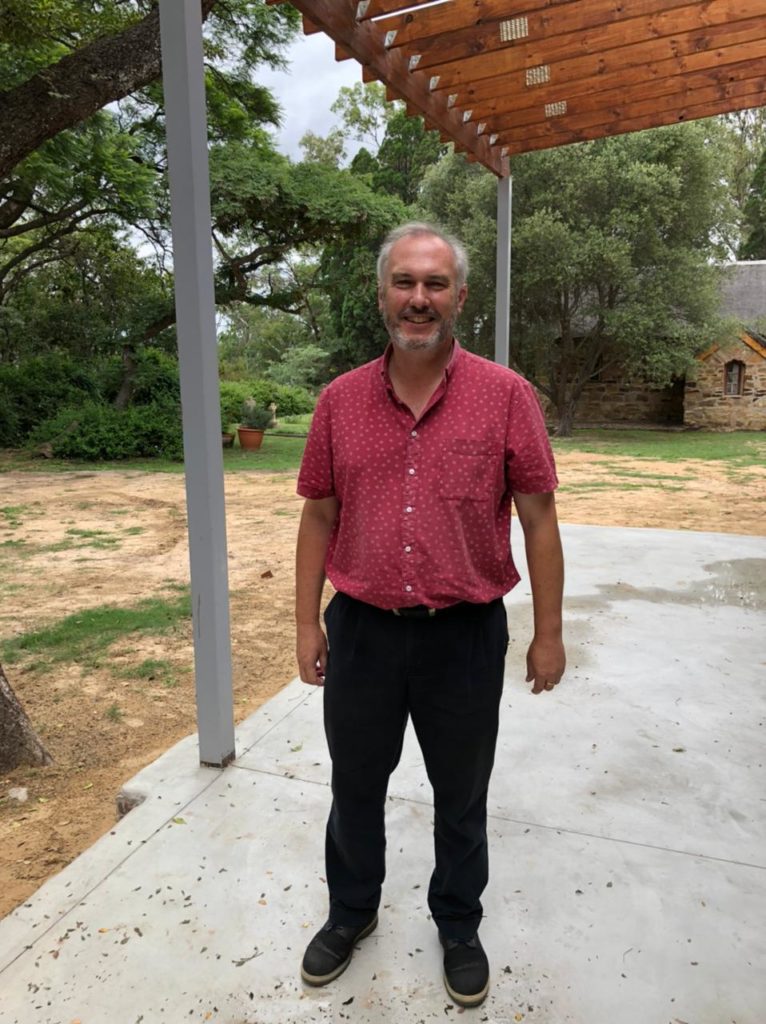 Photo permission given!
Woutter, Luke, Emmie & Phil gave us permission to use their photos here – they want everyone to know!