Evangelism Training for Host Teams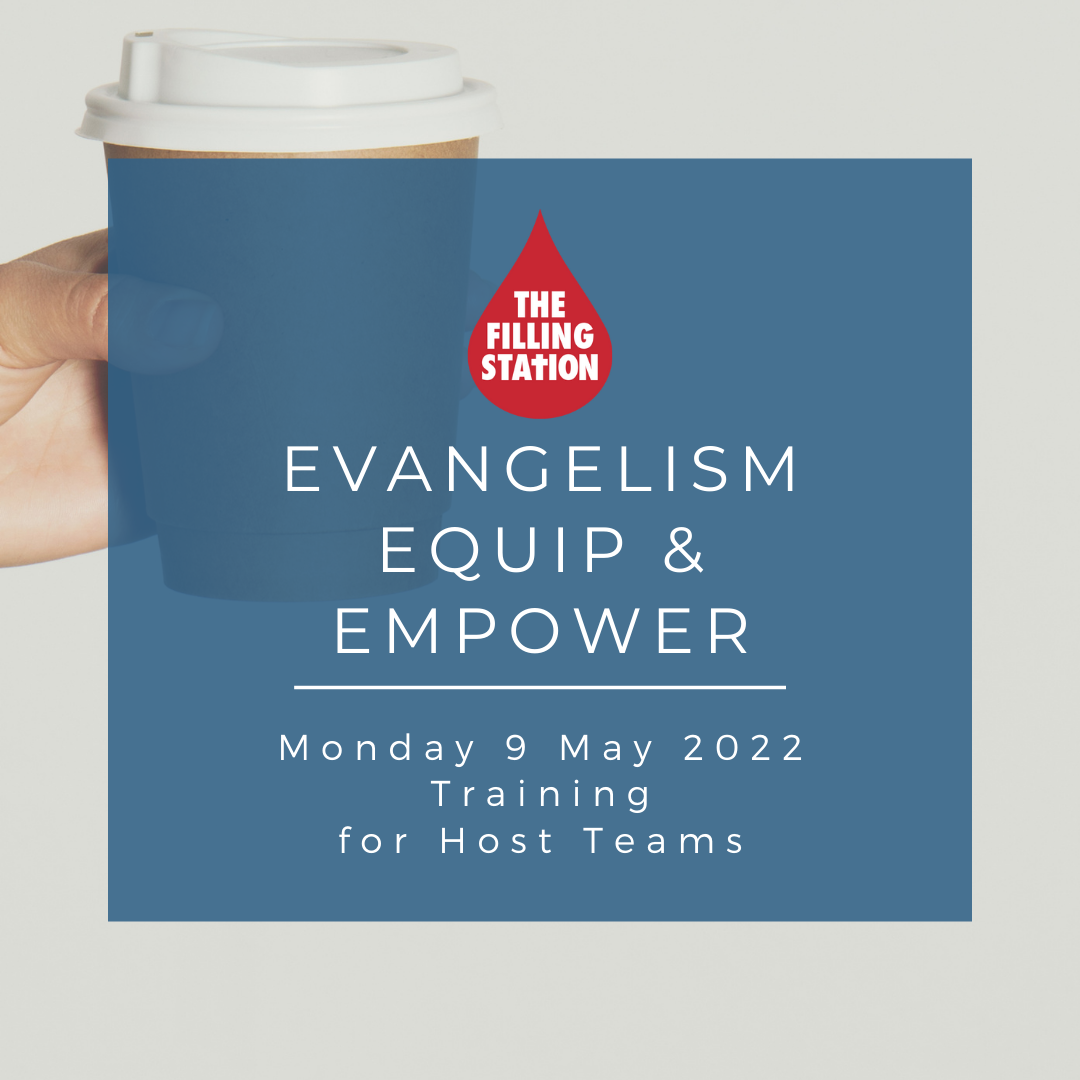 Evangelism Equip & Empower
Continuing with our Equip & Empower training evenings for 2022
There has never been a better time to share about Jesus – and according to Laura Brett of Harrogate Filling Station, "the last two years has seen a great spiritual awakening, and people are hungry to know more."
But, what does evangelism in 2022 look like? Are we all called to evangelise? If so, how?! Or do we leave it to the Evangelists to do?
Do these spiritually hungry people even know that Jesus is an option? How do we bring them along to our meetings?

Our panel will share about:
How to pray for people you bump into doing your daily routine
Making talking about Jesus normal
The model in Acts – proclamation (Peter – Acts 2), signs & wonders (Acts 3), one-on-one (Acts 8), Paul – also signs & wonders, proclamation, arguing….
Different approaches: eg 'Miracle question' or 'Jesus at the door'.
How to use the spiritual gifts to bless people – and how to take that one step further
Info & guidance on putting on a Filling Station outreach evening – praying, preparing, equipping, planning… And how we can help.
The evening will include practical training that can be used safely and powerfully both personally and at Filling Station meetings, particularly during times of prayer ministry.

These include:
How to pray for people you meet in your day, making talking about Jesus normal, and examples of leading people to the Lord in Sainsburys!
Using spiritual gifts in evangelism
Practical info re: an outreach mtg
Prayer is key! How to ask the Lord to show each person / team who they should be reaching out to
There will also be a time for Q&A.
If you are a member of a Filling Station Host Team, please do join us as we are Equipped and Empowered for this Kingdom ministry.
When?
7:30-9pm, Monday 9th May 2022
Sign up your team
Register your Filling Station Host Team
Email us at admin@thefillingstation.org for the Eventbrite link.
Meet your hosts: