Save the date: May 24/1 Day of Prayer!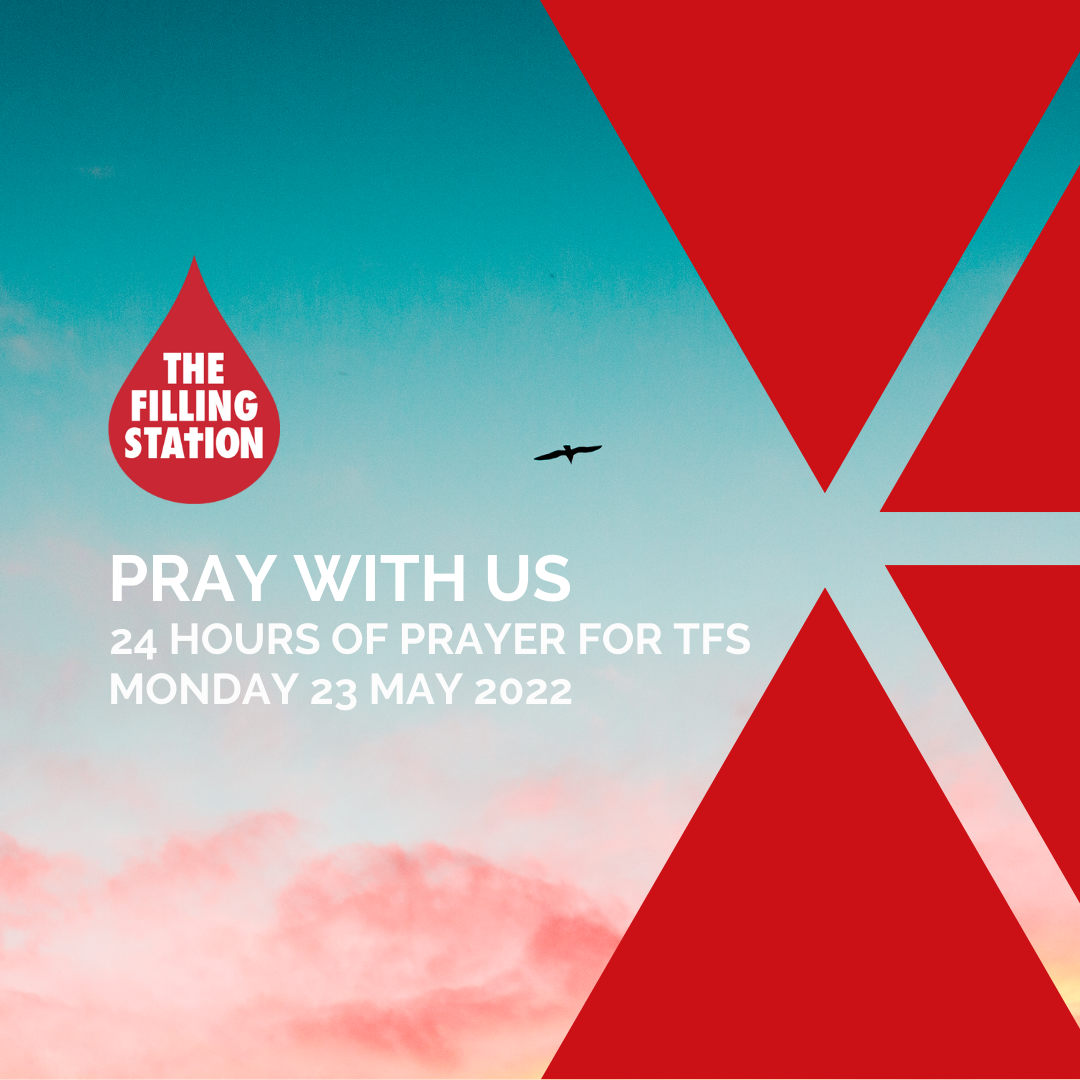 It's been one year since we started our 24 Hours of Prayer – taking one full day to pray through the needs of our ministry.
Jo Fothergill, who co-ordinates our Prayer says,
"I am constantly reminded of James 5:16, 'the prayers of a righteous man/woman are powerful and effective!'"

– Jo Fothergill
Do sign up your Filling Station meeting and join us on that day! Or sign up as an individual!
How to sign up?
We are hosting a virtual prayer room via 24/7's website, and you can sign up here. There will be slots available from midnight Monday 23 May 2022, until later that evening.
Share with us
In January, we trialled a What'sApp group through the day, for those who have signed up. It was a wonderful opportunity to share what the Lord put on the hearts of those praying through the day. You can read more HERE. Do please include your mobile number when signing up, if you would like to be included.
If you would like to share anything you felt the Lord with us afterwards, please email jo@thefillingstation.org.
What is 24/1 – 24 Hours of Prayer?
Download our short one page guide here.