Rev Nathan McConnell – April 2022 Speaker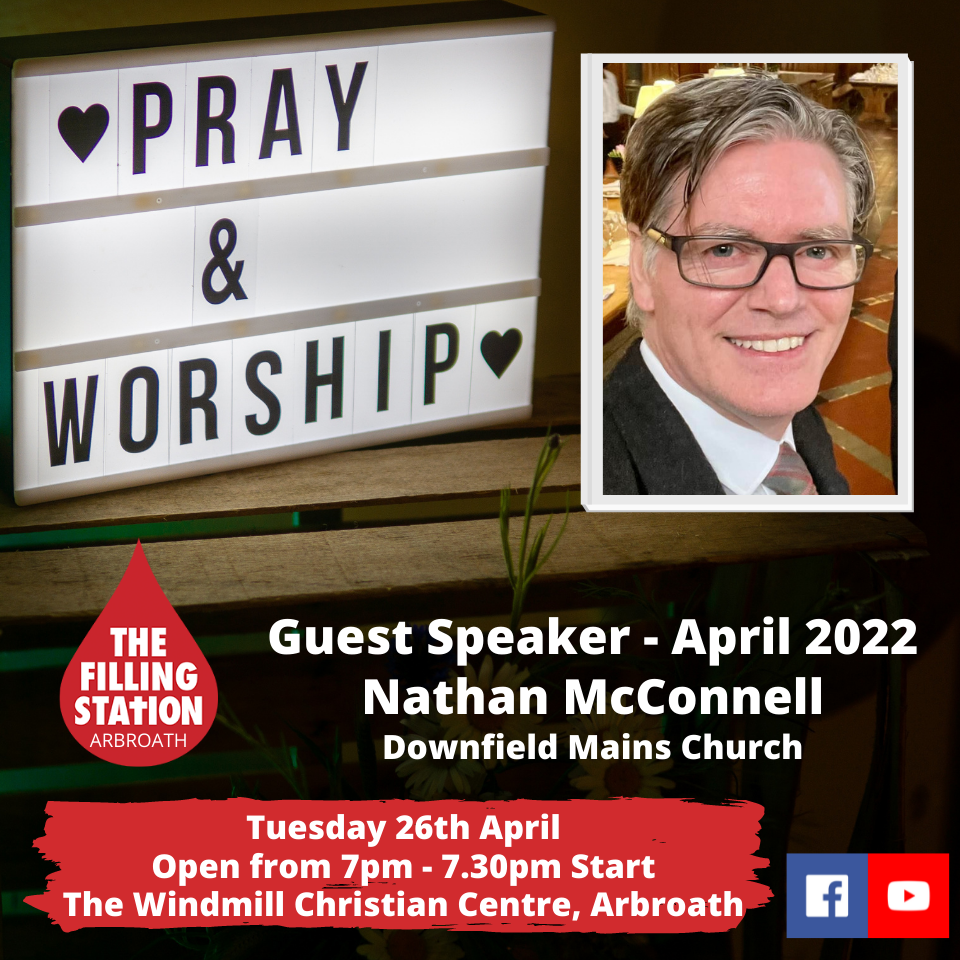 ​God began our journey to Scotland in 2007 when we visited Aberdeen to 'spy out the land.' After years of prayer and prophetic words surrounding our call and passion for the nation of Scotland, we moved to Aberdeenshire in 2010 and served alongside Methlick Parish Church to complete a Masters of Theology (ThM) at King's College, Aberdeen. From 2011-2015, we were back in South Florida pastoring and teaching at both Palm Beach Atlantic (PBA), Trinity International University (TEDS) and pastoring at Lakeside Presbyterian Church.

God moved us back to Scotland in summer 2015 to serve Downfield Mains Church in Dundee. Sensing the Lord's leading and open door, we have seen our hearts grow with passion for the city and believe God called us back to Scotland for 'such a time as this' to equip and empower the church to fulfil it's calling from Jesus Christ (Matthew 28:19-20).

From 2018-2020, I served as a member the Church of Scotland Ministries Council, and am currently training new placement candidates for the Kirk.
I hold a PhD from the University of Aberdeen in Theological Ethics, where I focused my research on Aylum-Seeking, Migration, Political Theology and Christian mission. Courtney, have been serving the Lord together for 25 years. She has her MEd from Regent University, holds GTCS Certification and teaches Primary in Broughty Ferry, and is involved in Women's leadership at DMC.
As Minister of Downfield Mains my role is to lead the ministry of the Word and Sacrament, cast vision for the future with our team, equip leaders, and serve as a caring ambassador of DMC to the whole church family, Dundee and the nation.
I have the great honour of serving the community as Chaplain for Downfield Primary school and Padre for the Black Watch Military Association of Dundee, working with Scottish Refugee Council, and assisting those studying Theology at the Highland Theological College.
Courtney and I have four beautiful daughters, Shanley, Faith, Tiarnan and Elisabet. We are both proud of our girls and who God is calling them to become. Our family enjoys reading books, writing, trad music (Ceilidhs), football (not American), Scottish Rugby, hill-walking and travelling (especially crossing the Minch to Outer Hebrides – me).
We have a passion to see people flourishing through an experience with the love of God and welcome you to come join us at Downfield Mains!
LIFE VERSE – 1 PETER 3:15
"But in your hearts set Jesus as Lord. Always be prepared to give an answer to everyone who asks you to give the reason for the hope that you have. But do this with gentleness and respect."