Final FillingStation@home for the summer next Wednesday!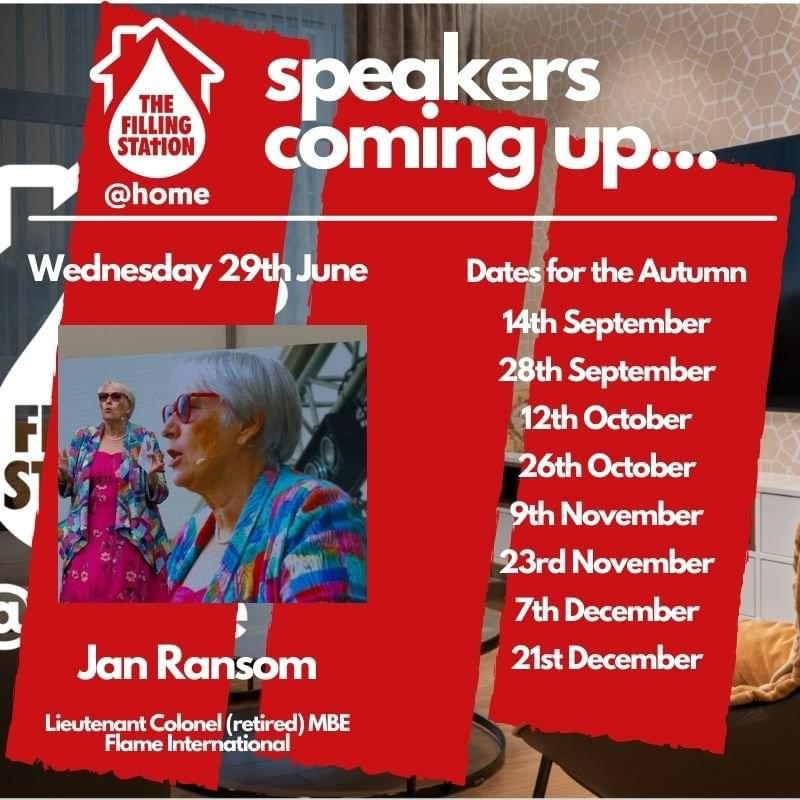 Do not miss our FINAL FillingStation@home evening before the summer!
Next Wednesday evening, 29 June, we're thrilled to have Lt Col Jan Ransom of Flame International with us, as our @home speaker! More info on Jan to come.
Don't miss it. If you've ever thought about starting a FillingStation@home group from your home, then perhaps this is the one to come and be part of!
Message admin@thefillingstation.org for more info.