The Hope Challenge: Day Nine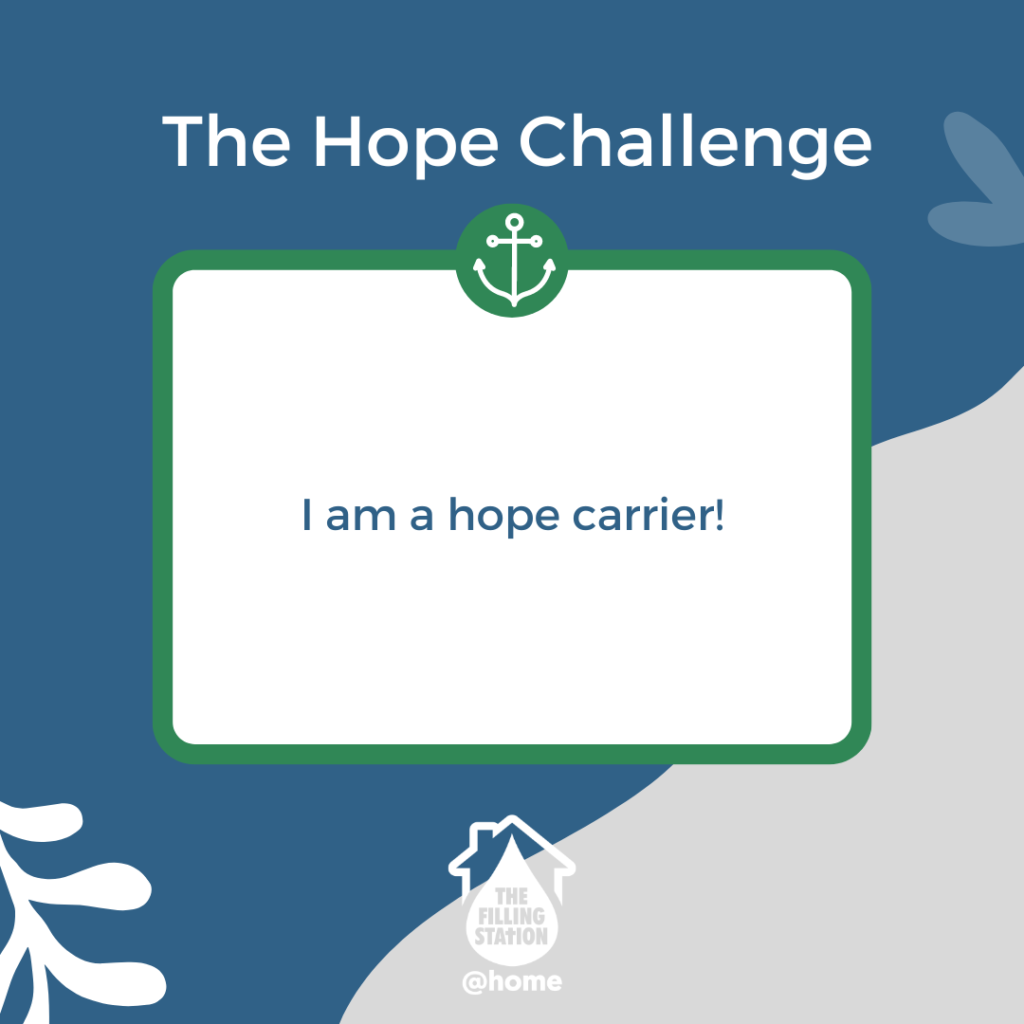 Challenge
Think about what and who makes you feel hopeful – encourage them, you could tag a photo of them on social media and tell them why! (Alternatively just send them a thank-you message!) You could tell them ten things you value / love about them!
You may want to consider how often you choose to engage with people, media or other influences that make you feel hopeless and fearful.
Ask God to surround you with people and influences that help you be a hope carrier.