The Hope Challenge: Ten Days of Hope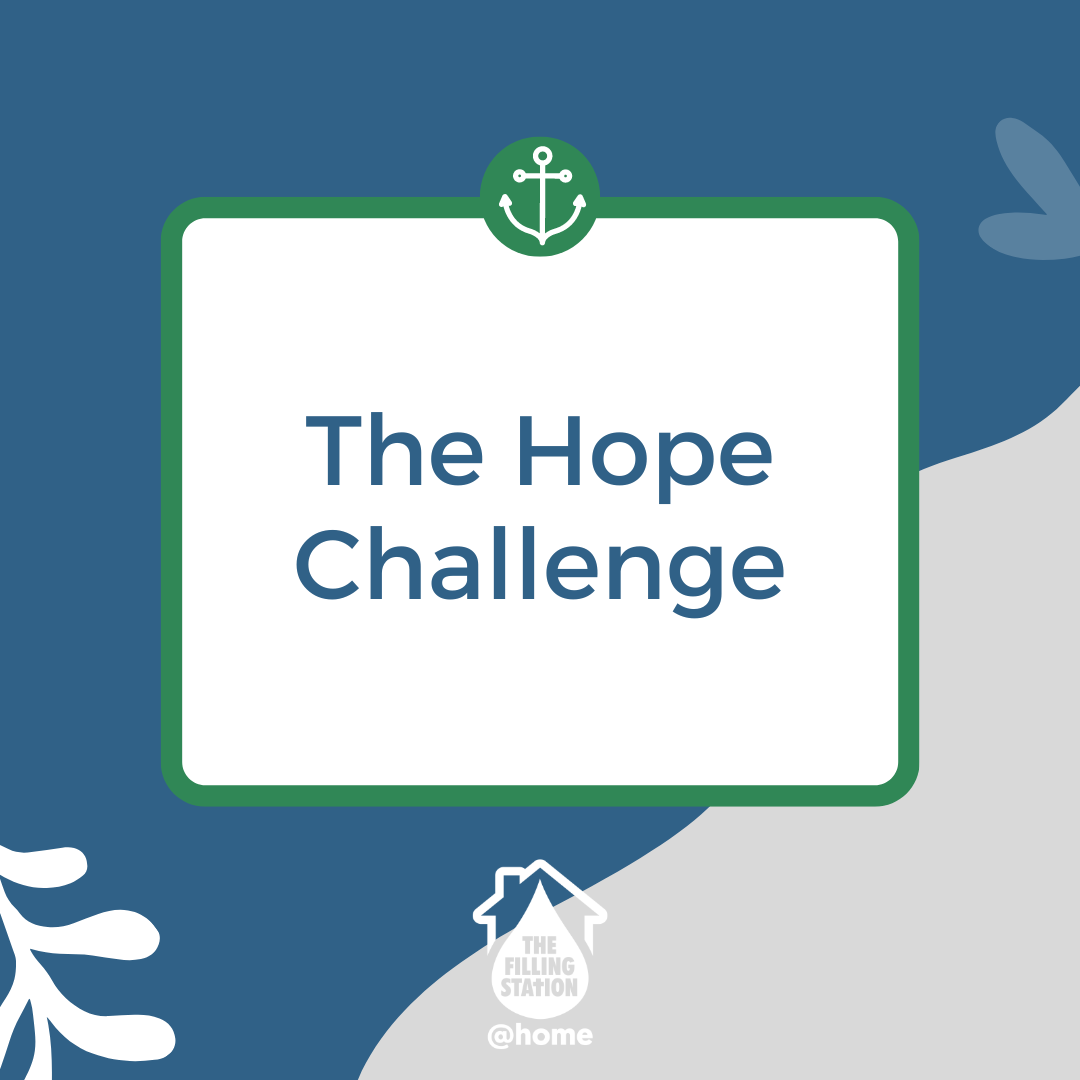 To celebrate kicking off a new season of FillingStation@home… We would like to invite you to:
Consider joining us as a one-off to see what FillingStation@home is all about.
Joining our Ten Days of Hope Challenge!
This coming Wednesday's topic at FillingStation@home is HOPE – and Hellie Glynn will be speaking from Romans 15:13 & Hebrews 6:19-20.
And so… Hellie & Amanda invite you to join in their Hope Challenge! Ten days of small activities, journalling times, scriptures or prayers to seek God's perspective on hope.
We will share these daily challenges via graphics in the What'sApp Group and the Facebook group. Below is an overview.
"May the God of of hope fill you with all joy and peace as you trust in him, so that you may overflow with hope by the power of the Holy Spirit."​

Romans 15:13
There is NO pressure to join – just a bit of digging deeper together. You might do one challenge, or you might do them all. We would love to hear your comments in the group and what God has been saying to you each day. 
"We have this hope as an anchor for the soul, firm and secure. It enters the inner sanctuary behind the curtain, where our forerunner, Jesus, has entered on our behalf. He has become a high priest forever, in the order of Melchizedek."

Hebrews 6:19-20
The Hope Challenge
Saturday 10th September: Positivity push
Sunday 11th September: Dreaming WITH God
Monday 12th September: God's dreams about YOU! 
Tuesday 13th September: Know what God says about your future
Wednesday 14th September: How does Jesus see me?
Thursday 15th September: SURE of what we hope for 
Friday 16th September: Look for deeper meaning in tough moments
Saturday 17th September: I am grateful
Sunday 18th September: I am a hope carrier!
Monday 19th September: Rejoice always, pray continually, give thanks in all circumstances