Central London Filling Station – we're returning to HTB!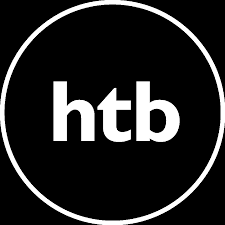 Many of you will remember that CLFS started at HTB back in 2010. Then it was called Growing in Ministry, as the website still is www.growinginministry.org. In fact, we only became a Filling Station in 2016.
About two months ago Archie Coates (the new vicar of HTB) rather unexpectedly asked us if we would be willing/interested in bringing CLFS back to HTB.

After a lot of discussion and prayer, the team all felt that this would be a very positive development. Richard Fothergill was also very supportive.

So we're going back to HTB!
Our first meeting will be Thursday 14th September 7.30pm in the Zebedee Room at HTB Onslow Square, where we will be meeting from now on. (Down the left-hand side of the building). Obviously, and as always, the meeting is open to everyone.
We are incredibly grateful to Lee Abbey, and James Fulford in particular, for hosting us so generously over the last period.
So a few questions:

Q: Will we still be a Filling Station?
A: Yes, but we will also be an HTB Connect group. It's a slightly confusing arrangement but it doesn't seem worth spending too much time worrying about the organisational elements until we see how it goes. As John Wimber used to say "Organism first, then organisation".

Q: Will we still do the same things?
A: Yes. The original purpose of Growing in Ministry was as a place to pursue the work of the Holy Spirit and in particular the prophetic. That remains unchanged.
We will also have a video stream but it will just be a broadcast – ie no host or groups. Do come along in person if you can!
Looking forward to seeing you all at 7.30pm on Thursday 14th at HTB Onslow Square – Zebedee Room
Mark and the team