An anointed time of worship for our "Ekklesia"!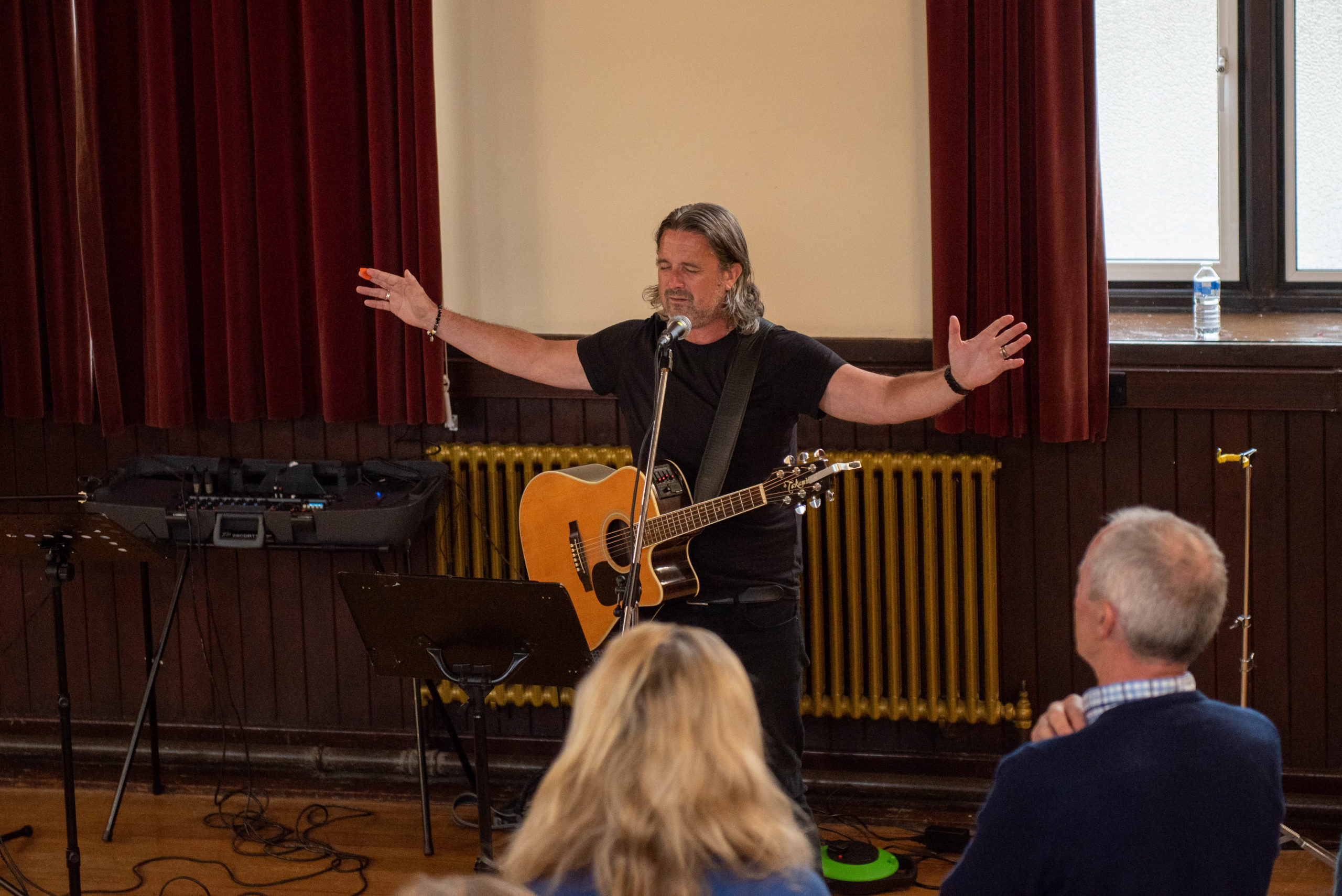 It was a joy to have Mark Saunders with us last week, at South Lakes Filling Station.
Mark is an anointed worship leader and evangelist. Rather than the usual talk, we had one of our "Ekklesia" evenings, of extended worship and testimonies of God working in peoples lives.
We had a full house – again! How wonderful!
It was a powerful time of worship as Mark led: starting with a simple silence as the words of Hallelujah were looped. The room was filled with reverence and awe from the start.
Mark has been involved in the music industry, served as a Police Officer and now works as a full time evangelist.
He has a heart burning for the lost and is passionately driven for the body of Christ to be inspired, encouraged and equipped to reach out and move in the power of the Holy Spirit.